Classic Cessna Meeting Wershofen 2018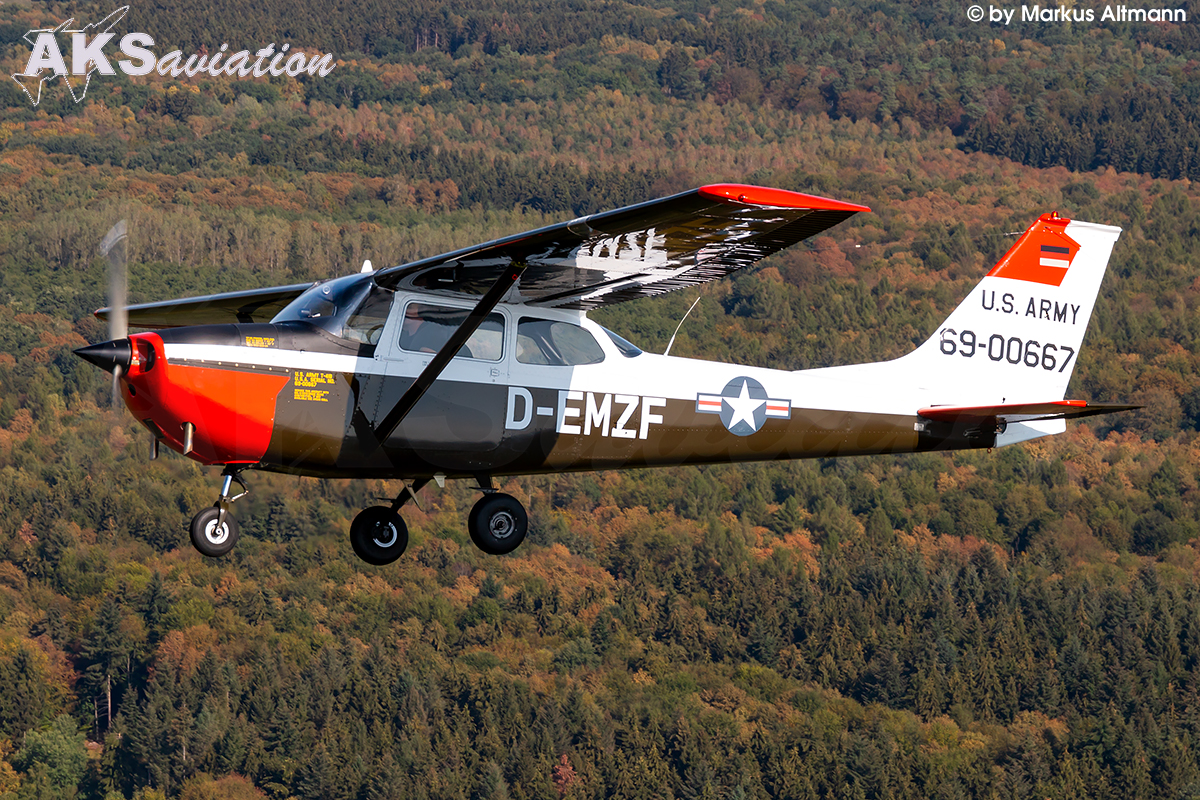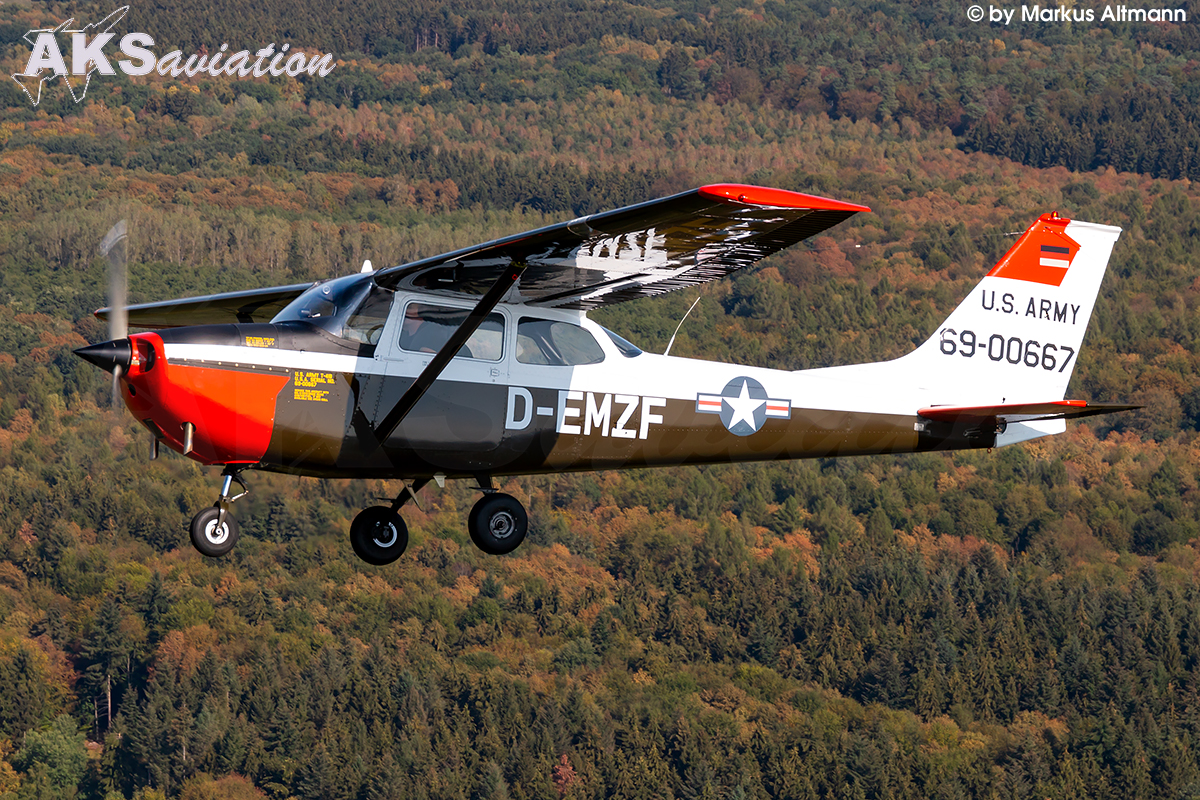 Am 1. und 2. September 2018 fand zum vierten Mal auf dem Flugplatz nahe Wershofen in der Eifel das Cessna Classic Meeting statt. Neben den klassischen Modellen Cessna 120 und 140 waren auch mehrere Cessna 195 anwesend. Ergänzt wurde das Programm durch weitere Klassiker und Oldtimer.
At the 1st and 2nd of September 2018, the Cessna Classic Meeting took place for the fourth time on the airfield near Wershofen in the Eifel. In addition to the classic models Cessna 120 and 140, several Cessna 195 were present. The program was supplemented by other classic and vintage planes.
Bereits einen Tag zuvor flogen wir mit der T-41 von Rheine-Bentlage (ETHE) nach Bonn-Hangelar (EDKB). Am sonnigen Samstag machten wir uns dann am frühen Morgen zusammen mit der Piper L-4 D-EBUG auf den Weg nach Wershofen. Den ca. zwanzig minütigen Flug nutzden wir bereits um von der Piper Fotos zu machen. Bereits bei der Ankunft in Wershofen sahen wir einige Klassiker auf dem Flugplatz stehen. Ein schöner Tag mit neuen und alten Bekannten war schnell vorbei. Bevor wir uns auf den Weg zurück nach Bonn-Hangelar machten, brieften wir unseren Fotoflug mit einer zweiten Cessna 172. Über der Eifel entstanden so schöne Fotos für einen Zeitungsartikel.
The day before we flew with the T-41 from Rheine-Bentlage (ETHE) to Bonn-Hangelar (EDKB). In the early morning on sunny Saturday we flew on the way to Wershofen together with the Piper L-4 D-EBUG . We used the twenty minute flight already to took some pictures of the Piper. During arrival in Wershofen we saw some classic Cessnas standing on the airfield. A nice day with new and old acquaintances was over quickly. Before we made our way back to Bonn-Hangelar, we made a photo flight with a second Cessna 172 over the Eifel created some beautiful photos for a newspaper article.
Der Sonntag sollte uns ursprünglich auch nach Wershofen führen. Auf Grund der schlechten Wettervorhersage am Nachmittag, entschieden wir uns aber dazu am morgen einen Fieseler Storch aus Hangelar auf dem Weg nach Wershofen zu begleiten und anschließend direkt nach Rheine zurück zu fliegen. Nach schönen Bildern des Aufklärungs- und Verbindungsflugzeuges aus dem zweiten Weltkrieg und einem Tiefanflug über die Landebahn 06 am Flughafen Köln-Bonn landeten wir gegen Mittag in Rheine Eschendorf, wo an diesem Sonntag noch ein Tag der offenen Tür stattfand. Nach ca. zwei Stunden flogen wir dann endgültig nach Bentalge zurück und beendeten ein wundervolles Wochenende.
Sunday should also take us to Wershofen. But due to the bad weather forecast in the afternoon, we decided to accompany a Fieseler Storch from Hangelar on the way to Wershofen to took some air to air pictures in the morning, After that we flew directly back to Rheine. After takeing beautiful pictures of reconnaissance and liaison aircraft from World War II and a low approach over runway 06 at Cologne-Bonn airport, we landed around noon in Rheine Eschendorf, where an open house was held on Sunday. After about two hours we finally flew back to Bentalge and ended a wonderful weekend.