SOFIA – Ein gemeinsames Projekt der NASA und des DLR, steht für Stratosphären-Observatorium für Infrarot-Astronomie. Für dieses Projekt wählten die beiden Organisationen eine 1977 an Pan Am gelieferte Boeing 747 SP aus. Im Heck des Jumbos wurde eine spezielle Tür eingerichtet, die während des Fluges geöffnet werden kann, damit ein 2,7 Meter großes Teleskop astronomische Beobachtungen durchführen kann. Die Boeing 747SP, mit der Kennung N747NA, war, nach 2011 und 2014, somit bereits zum dritten Mal in Deutschland. Dieses Jahr kam sie erneut zur Wartung, bei der Lufthansa Technik, einem renommierten Betrieb für die Wartung solch betagter Flugzeuge, nach Hamburg.
SOFIA – a joint project of NASA and the german counterpart DLR – reads completely spelled "Stratospheric Observatory For Infrared Astronomy". For this project both organisation had chosen a Boeing 747SP which was delivered to Pan Am in 1977. A special door, which can be opened in flight, was installed in the back of the Jumbo – to enable operations of a telescope with a diameter of 2.7 metres. This Boeing 747SP, with registration N747NA, was in Germany for the third time, after visits in 2011 and 2014. Purpose of the visit was maintenance at Lufthansa Technik, a renowned company for the maintenance of older aging aircraft, in Hamburg again.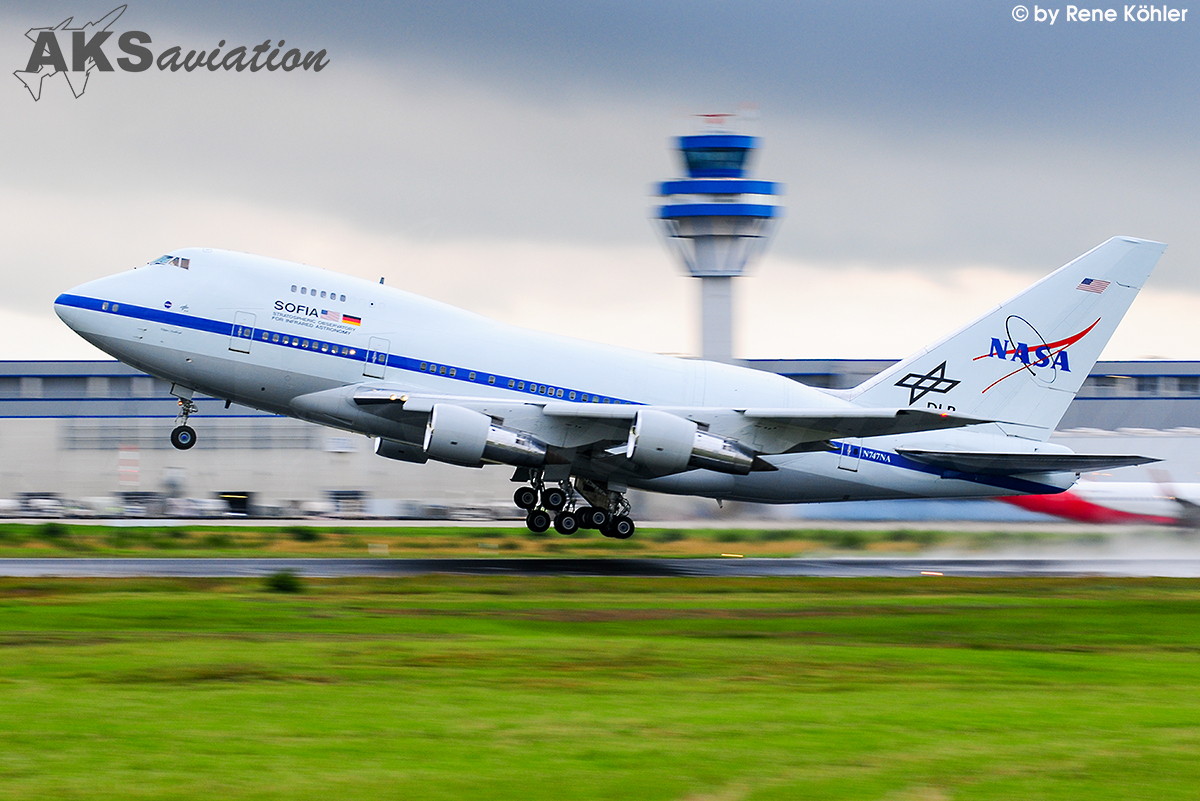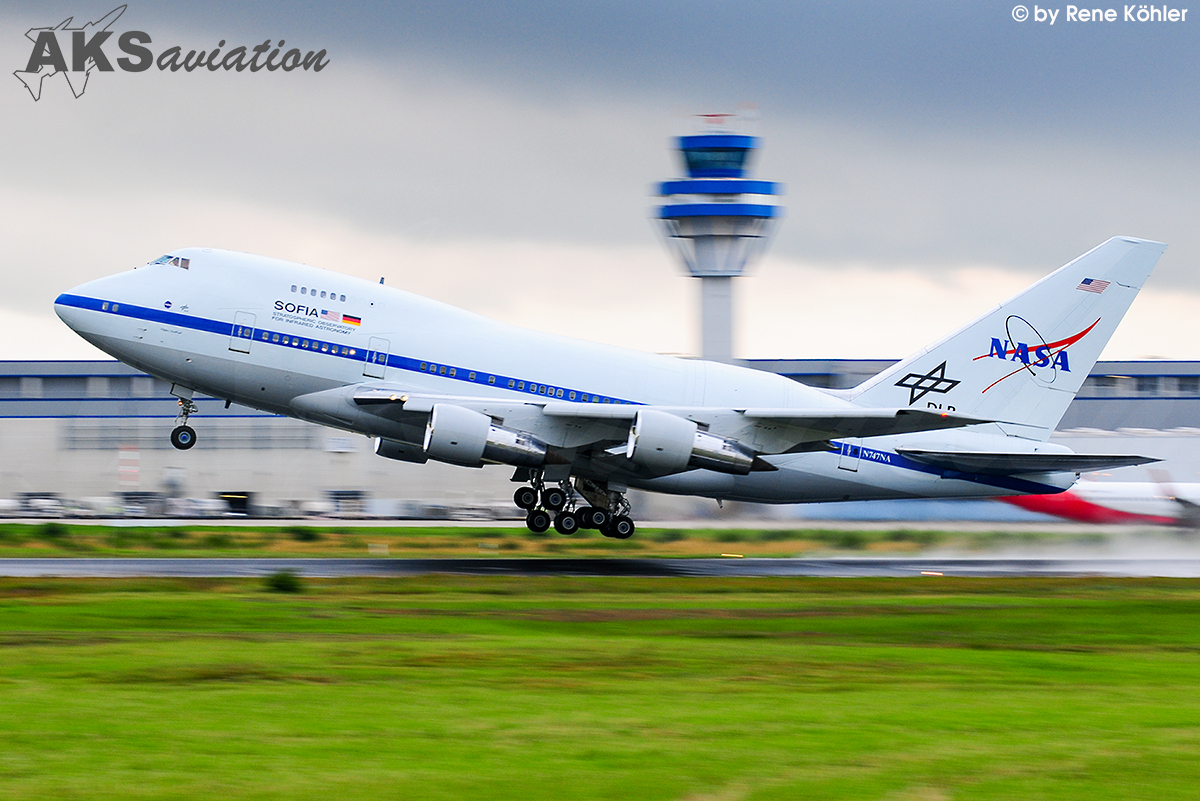 Im Jahre 2011 kam die N747NA das erste Mal nach Deutschland, zum Tag der Luft und Raumfahrt am Flughafen Köln/Bonn. Bei diesem Tag der offenen Tür wurde sie bereits der Öffentlichkeit zugänglich gemacht und präsentiert. 2014 kam sie das erste Mal zum Check nach Deutschland. Zu Beginn diesen Jahres wurde sie dann wieder in Hamburg erwartet. Über einen längeren Zeitraum wurden viele technische Änderungen und Neuerungen verbaut. Die ursprüngliche Abreise zurück nach Palmdale, Kalifornien, war für den Frühling 2018 avisiert. Aufgrund von technischen Problemen und einem Triebwerksschaden bei einem Triebwerkslauf, verzögerte sich der Abflug jedoch um mehrere Monate.
The first visit in Germany in 2011 occurred due to the "Day of Air and Space" in Cologne – organised by DLR. On that open house the aircraft was presented and as well accessible to the public. In 2014 the sole reason for the visit was maintenance. At the beginning of 2018 the Jumbo was expected in Hamburg again. The maintenance period then was quite long as several technical changes and modifications had to be integrated. The planned return to Palmdale, California was planned for Spring 2018 but due to several technical issues and an engine failure during an engine test run the departure was delayed by several months.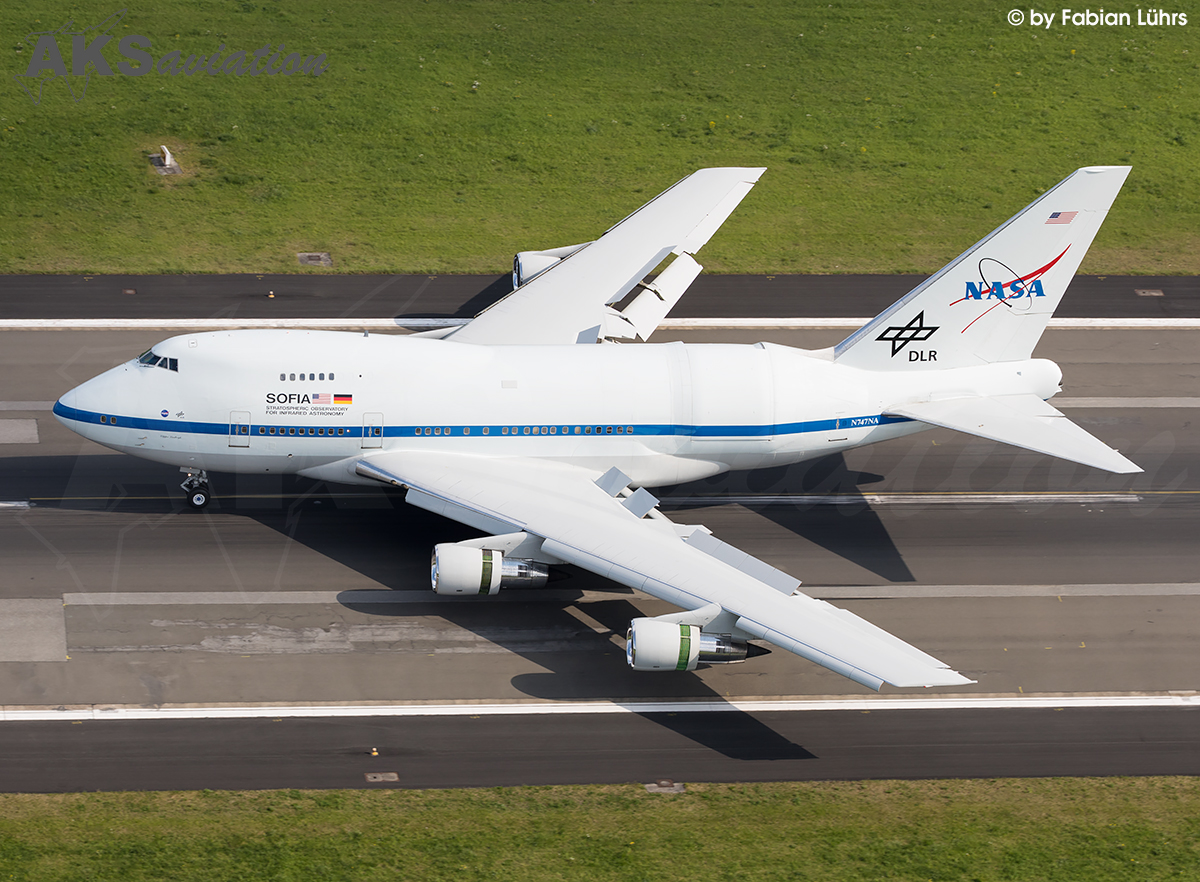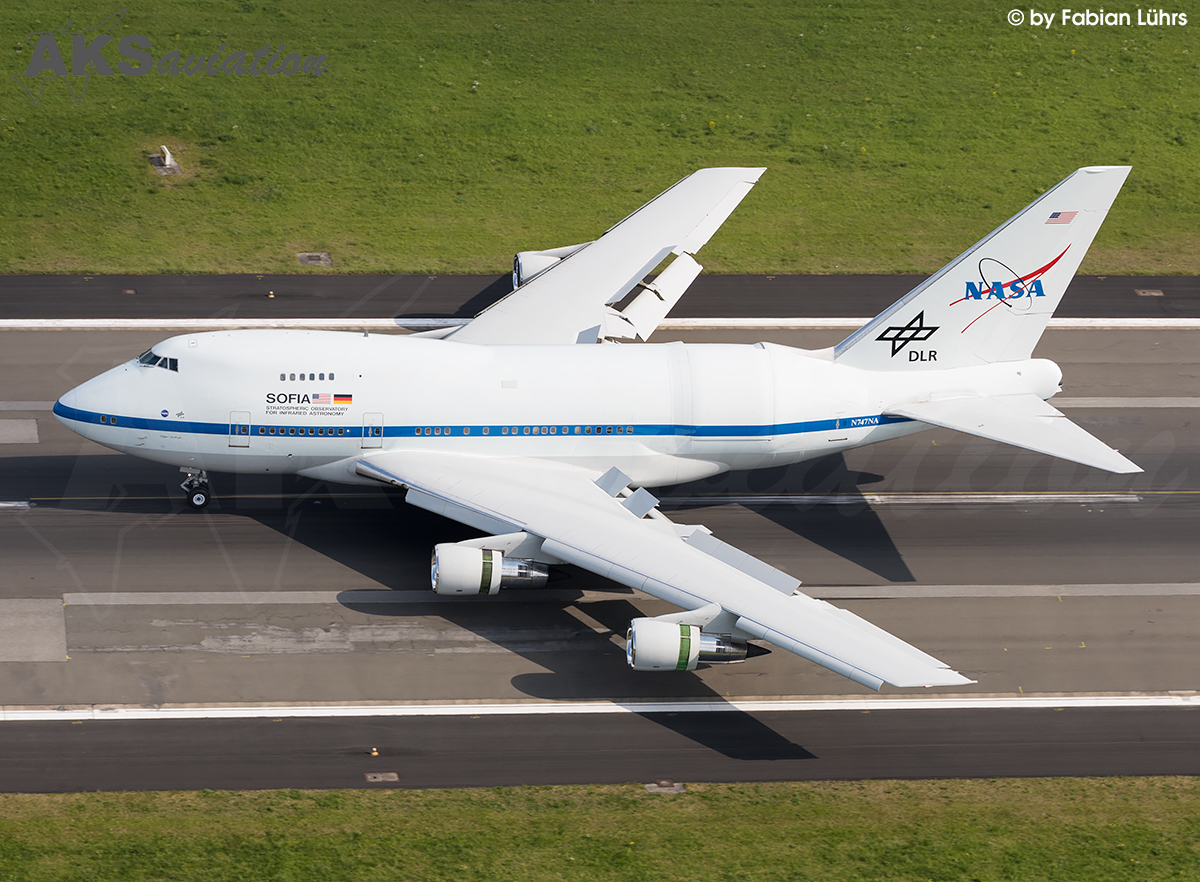 Während eines Testfluges der N747NA gelang es uns in Hamburg, aus einem gecharterten Hubschrauber Bilder der SP im Landeanflug und auf der Landebahn, sowie dem Taxiway, zu machen. Die ersten Aufnahmen stammen aus dem Jahr 2011, als die NASA ihre SP zum ersten Mal nach Deutschland schickte.
During a test flight of the N747NA we could make photos from a chartered helicopter on approach, on the runway and during taxiing. The first photographs are from 2011 as NASA sent the aircraft to Germany for the first time.