Das Drei Tage Event in England zog uns auch 2019 wieder auf die Insel. Der erste, kurze Tag am Freitag fiel buchstäblich ins Wasser. Nach einigen Flugzeugen des Flying Display wurde die Flugshow schlussendlich auf Grund von schlechtem Wetter und starkem Regen abgebrochen.
The three-day event, in England, drew us back to the island in 2019. The first short day on Friday literally fell into the water. After some of the Flying Display aircraft, the airshow was finally canceled due to bad weather and heavy rain.
Nach vielen Jahren der Abstinenz kamen auch wieder Harrier nach Fairford. Die spanische Marine schickte zwei AV-8B Harrier von der Rota Naval Air Station zum Air Tattoo. Ein weiteres Highlight waren zwei Mig-21 aus Rumänien, nachdem sie im vergangene Jahr auf Grund eines Absturzes ihre Teilnahme kurzfristig absagten. 2019 war zudem das Jahr der "Bunten Kisten" Neben der "Danneborg" F-16 aus Dänemark und der vermutlich letzten Teilnahme der türkischen F-4E Phantom mit special Tail war die Deutsche Luftwaffe mit dem Eurofighter "Spirit of Richthofen" und dem Tiger aus Jagel vertreten. Der Preis für die beste Lackierung ging an die Crew vom Richthofen Geschwader. Als größter "Bunter Vogel" kam die C-17 aus Qatar. Die einzige C-17 die in den zivilen Farben der Qatar-Airways unterwegs ist.
After many years of abstinence, the Harrier returned to Fairford. The Spanish Navy sent two AV-8B Harriers from Rota Naval Air Station to the Air Tattoo. Another highlight were two Mig-21s from Romania, after their cancelation 2018 due to a crash. 2019 was also the year of the "colorful birds" In addition to the "Danneborg" F-16 from Denmark and the probably last participation of the Turkish F-4E Phantom with special tail, the German Air Force participated with the Eurofighter "Spirit of Richthofen" and the Tiger from Jagel. The best paint job went to the Richthofen Squadron. The largest "colorful bird" came from Qatar. The only C-17 in the civilian colors of Qatar Airways.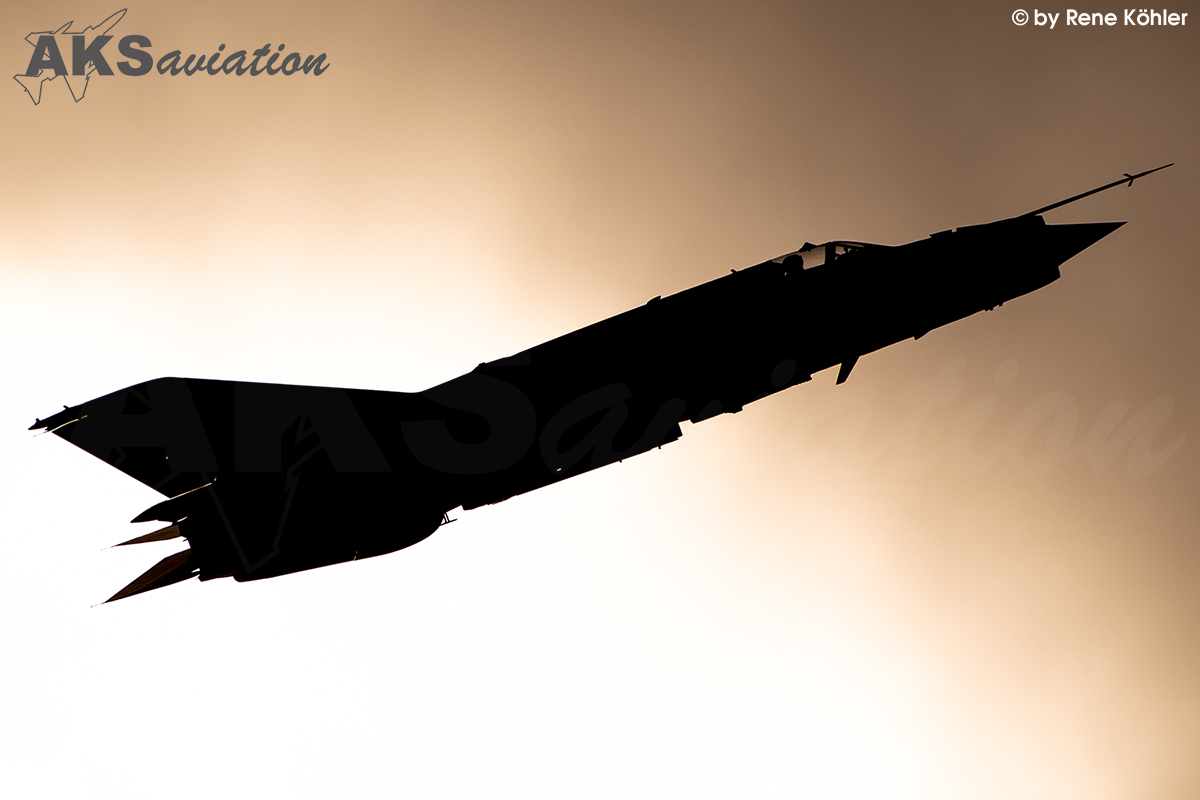 60 Jahre NATO waren zudem eines der Themen, welche das Air Tattoo zeichnete. Ein Fly-By der verschiedenen NATO Nationen mit einem oder mehrerer Flugzeuge bildeten den Höhepunkt der Feierlichkeiten.
The 60th NATO anniversary was also one of the topics that distinguished the Air Tattoo. A fly-by of the various NATO nations with one or more aircraft formed the highlight of the celebrations.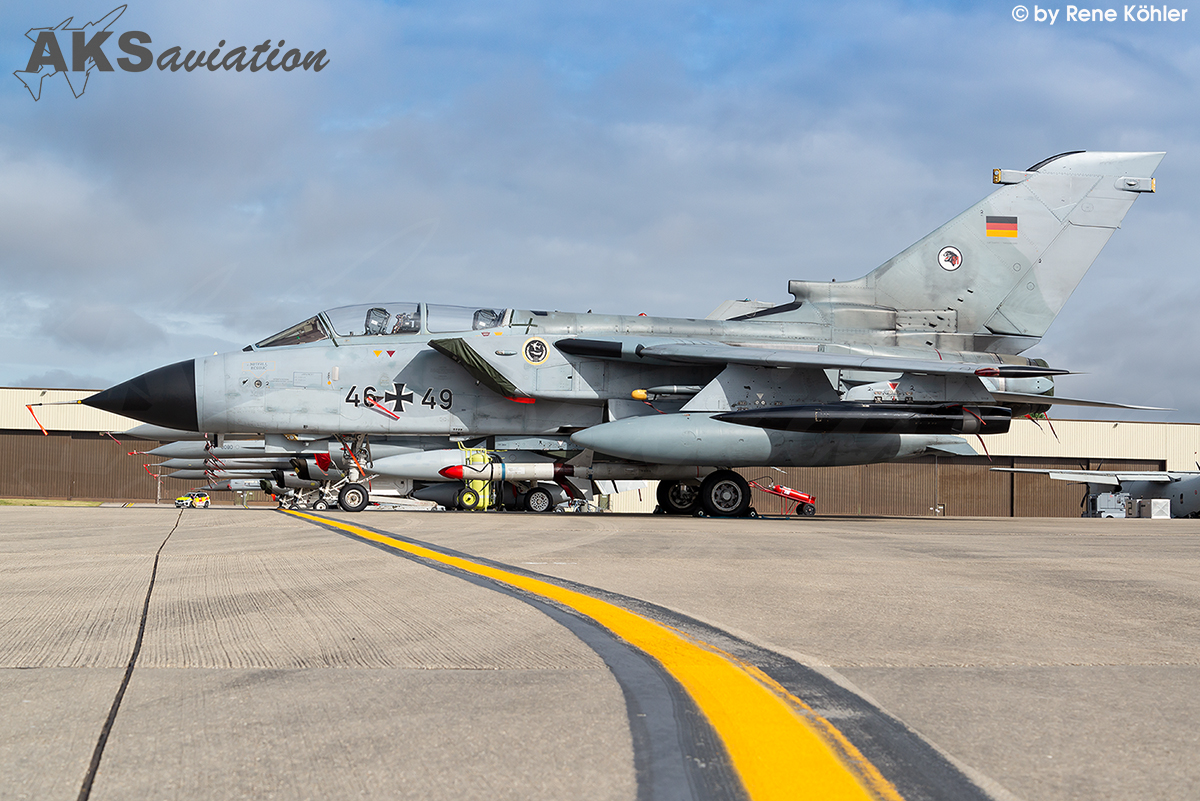 Ebenso konnte man auch wieder die pure Kraft und Größe der SU-27 der Ukrainischen Luftwaffe bewundern. Wie schon in den letzten Jahren kam der Sovijet Jet zum Airshow. Seit der Airshow Saison 2019 geb es einen neuen Displaypiloten der sein Können am Himmel über Fairford zeigte. Ein weiterer Russen Jet kam aus Rumänien. Die Mig 21 von der Escadrila 861 Aviatie Lupta war im Flug und am Boden zu sehen.
You could also admire the sheer power and size of the SU-27 of the Ukrainian Air Force. As in previous years, the Soviet Jet came to the air show. Since 2019 the Ukrainian has a new display pilot who showed his skills in the sky over Fairford. Another Russian jet came from Romania. The Mig 21 from the Escadrila 861 Aviatie Lupta was seen in flight and on the ground.
Der Departure Day ist für alle Luftfahrtfans immer ein besonderes Highlight. Die Flieger die sonst nur am Boden stehen sind fast alle in Bewegung und der ein oder andere zeigt sich nochmal von der schönsten Seite. So sahen es besonders die Deutschen und die Dänen mit dem bunten Eurofighter aus Wittmund und die F-16 aus Skystrup. Der Grandstand bis zum letzten Flieger gut besucht. Der "BUFF" aus den USA hat lange auf sich warten lassen aber bildete einen würdevollen Abschluss des RIAT 2019.
Departure Day is always a special highlight for all aviation fans. The planes that are usually only on the ground are almost all in motion and one or the other shows itself from its most beautiful side. This is how the Germans and Danes in particular saw it with the colorful Eurofighter from Wittmund and the F-16 from Skystrup. The grandstand was well attended until the last plane. We all waited a long time for the "BUFF" from the USA, but it formed a dignified conclusion to the RIAT 2019.